Telehealth Medicare Items Made Permanent!
The Government is providing $106 million over four years to support permanent telehealth services, ensuring greater flexibility to patients and doctors for the delivery of health care; allowing GPs, specialists, and allied health professionals to continue to consult with their regular patients online.
What does that mean for your practice? It means it's time to get Coviu, the Australian Government's video telehealth platform of choice. Plus, it takes only minutes to set up. Let's get started!


"There is a very important role for face to face [care], but equally that supplementary role for telehealth can give people access when they need it appropriate to their circumstances". - Minister Greg Hunt
Coviu for Video Telehealth
To provide the best care, you need the best tools.
Coviu video telehealth is packed with features designed to enhance your consultations, all while fitting seamlessly into your current practice.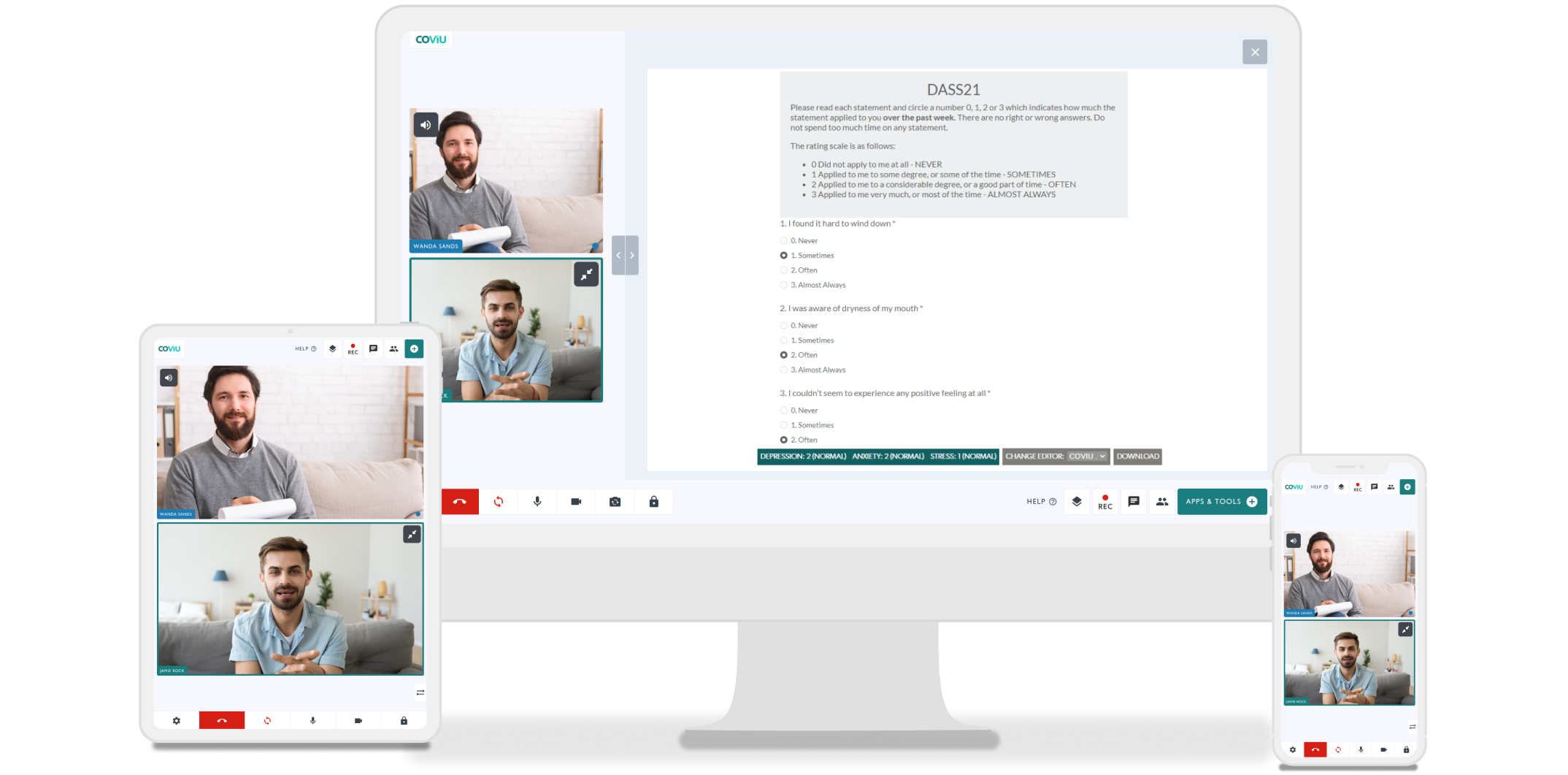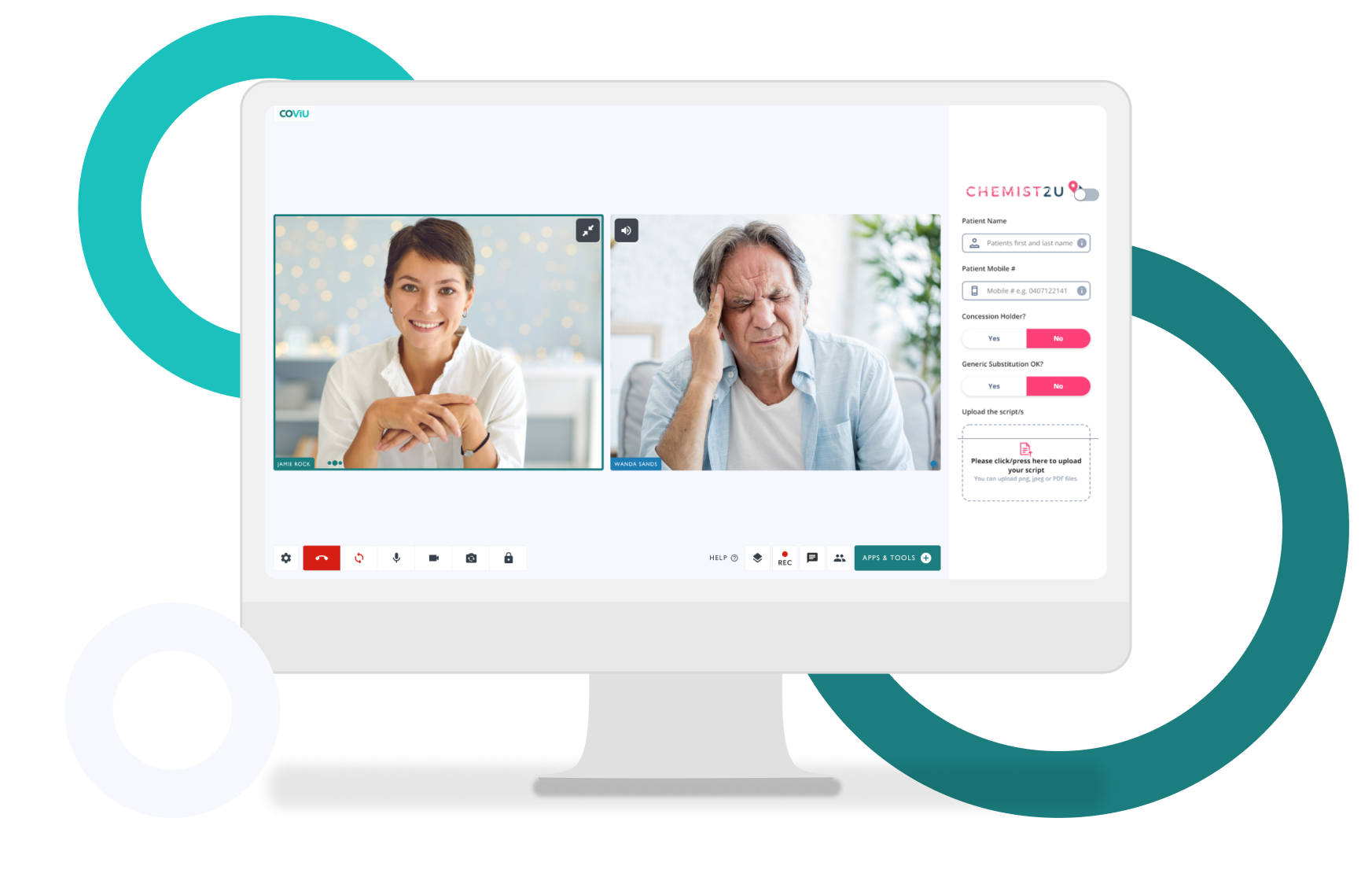 Allied Health Providers
Coviu, a software that helps your business grow, and grows with you.
66% of Aussies believe video telehealth makes healthcare more accessible.
Coviu provides easy oversight and centralised management for larger organisations and now with telehealth Medicare items extended there is no better time to get started!
Greater flexibility for you and your patients
Reduce no-shows and cancellations
Offer after-hours services from anywhere
Powerful add-ons tailored to your speciality


Embrace the benefits of video telehealth today with Coviu.


General Practitioners & Specialists
Patients want video telehealth!
44% of Aussies say they would switch GPs to one that offers video telehealth.
That rises to 63% among 34-44 year olds. Those people are most likely to be working parents of young kids – the kind of people who use your services the most.

And with telehealth items now made permanent, there is no better time to start.
The head of the Royal Australian College of General Practitioners Karen Price said the announcement of a permanent telehealth service was a "wonderful day in the history of general practice". Dr Price continues, "The era-defining episode of COVID has served to highlight just how intertwined health service delivery is with the health of the nation. Telehealth has been a remarkable and innovative solution which enabled our country to stay as safe as possible."
Private and secure
HIPAA compliant and end-to-end encryption (E2EE) ensures your data is always safe & secure.
Works on Any Device
Coviu works on any device (computer, tablet, or phone) on all major browsers (Chrome, Safari, Firefox, & Microsoft Edge).
Proudly Australian
Coviu was founded within CSIRO in 2016 by Australia's top computer scientists & engineers.
Easy for Patients
No downloads, installations or account creation required. Patients just click a link and connect!
Amazing Support
We're here to support you 9am-5pm Sydney time (AEST) through live chat.
Keep Your Staff Safe
Help stop the spread. Adopt remote care wherever possible, to protect your staff.
Experience Coviu, risk free
"So easy to use. It's secure. Affordable. Purpose designed for Telehealth."
"Lovely screen appearance. Great tools. Excellent customer support. Love Coviu."
"Simple and easy to use. No issues and great visuals. Patient's really like it."
Download your reimbursement fact sheet
We've gathered together many of the telehealth reimbursements that are available for patients across different medical and allied health services and have updated them to reflect the recent information made available by Medicare regarding permanent telehealth.
Have a question on any aspect of Australian Medical Billing? You can ask it here at MBS Answers for free.
Reimbursement Fact Sheet
Select your specialty to download our printable fact sheets with the item numbers and details for specific reimbursements available. We'll keep you updated as the reimbursements change.
Coviu Webinar Reimbursement Series
Part 1: Telehealth Reimbursements
Coviu, ran a webinar with Margaret Faux, CEO of Synapse Medical, the only person in Australia to receive a doctoral degree in Medicare claiming and compliance. Synapse Medical was the first Australian provider of medical billing, coding, transcription providing a number of resources and information related to this area. The webinar touches on telehealth reimbursements, specifically pertaining to the recent changes.


Learn about:
What are the telehealth MBS changes

Understanding what these changes mean for you and your practice

How to adapt your practice to adhere to these changes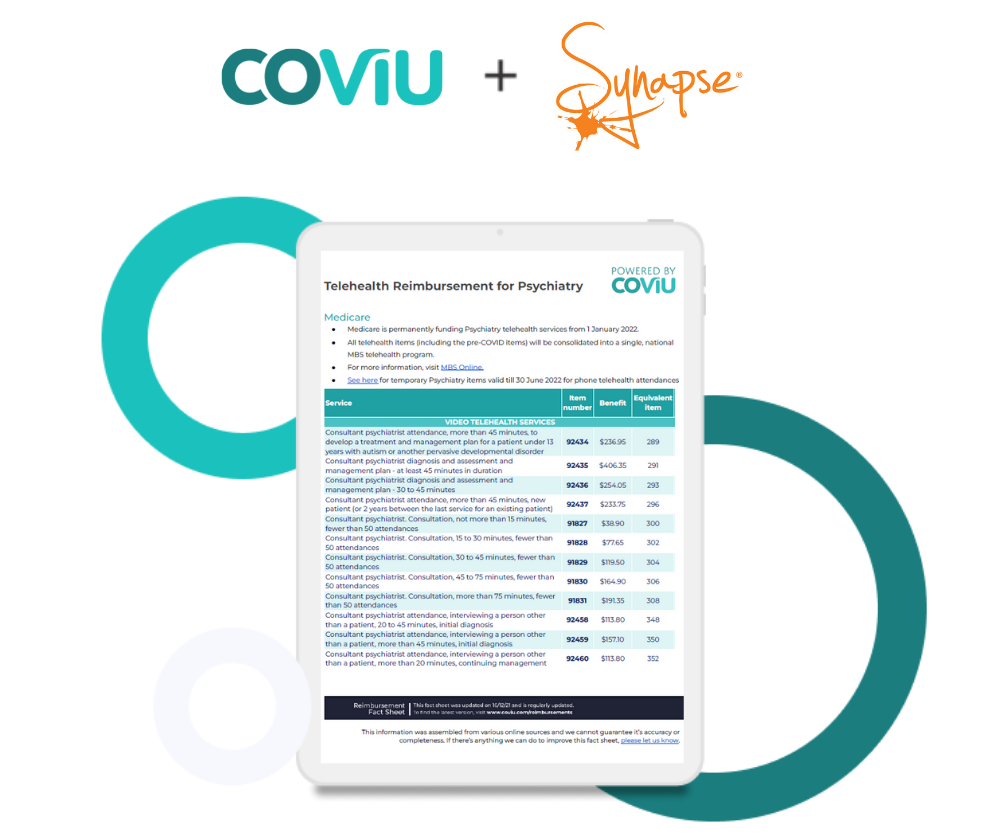 Part 2:
Best Practices for Medicare Telehealth Reimbursements
With telehealth now a permanent fixture of Medicare, there are many lingering questions around access and compliance...so we went straight to the source. We partnered with the Department of Health to deliver a free, live webinar!

Coviu was lucky enough to have Louise Riley from the Medicare Review Unit join us to chat about integrity and compliance when delivering telehealth.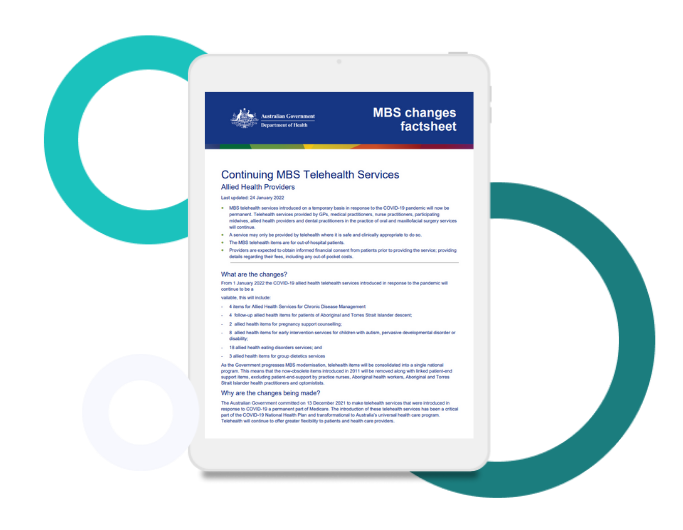 Are you a provider or a patient?
As a patient, you do not need to sign up to a Coviu account. Your healthcare provider will use their account and send you a link to join at the time of your consultation.