In response to the Australian government's recent announcement mandating GP practice support for COVID-19 positive patients isolated at home, The Clinician and Coviu have formed a partnership to launch an integrated telehealth and remote patient monitoring (RPM) solution for the management of COVID-19 patients. The Clinician's and Coviu's integrated digital solution for COVID-19 monitoring will equip GPs and practice nurses with the ability to remotely monitor COVID-19 positive patients and conduct virtual consultations using a home care model.
Clinicians will be able to enroll their patients into a purpose-built COVID-19 digital pathway, enabling the collection of key objective vitals including temperature and blood oxygen saturation levels, as well as subjective patient-reported outcomes such as chills, coughing, muscle aches and others. What makes this a 'complete' digital solution for COVID-19, is the seamless integration with Coviu's telehealth services, enabling a nurse or GP to not only remotely monitor their patients but also consult with patients directly over a video call as needed.
This telehealth and RPM integrated solution will provide GPs and Practice Nurses with a monitoring dashboard containing real-time patient responses and outcomes. Access to this data will enable clinical staff to identify and prioritise the most at-risk patients so that urgent and personalised interventions can occur. Additionally, if patient results fall outside of normal parameters, automatic alerts will notify both the patient and provider, signalling the need for urgent medical attention. Patients can feel reassured with the knowledge that their GP practice is closely monitoring their COVID-19 outcomes, and that when needed, rapid escalation of care can take effect.
The Clinician and Coviu have a proven track record of delivering effective digital health solutions in Australia. Coviu's video telehealth solution offers healthcare providers an easy and safe way to deliver care to infectious patients without having to install any apps or other software. A simple click on a link suffices to connect a patient to their carer. The Clinician's AI-driven platform, ZEDOC, offers healthcare providers real-time health monitoring, analysis, and risk prediction by collecting health data directly from patients in the comfort of their own homes.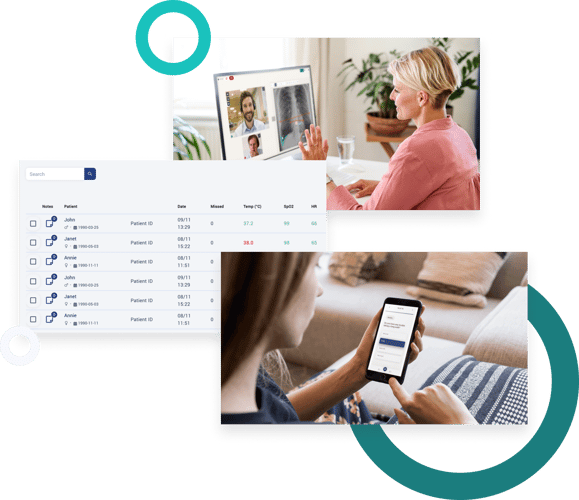 To register your interest in the COVID-19 telehealth and RPM solution, please contact hello@coviu.com or fill in the form below.
"Break-through COVID-19 infections will occur even with the high vaccination rates that we have. The natural management of break-through COVID-19 patients is by keeping them out of the community and treating them at home but closely monitored by their GP. Telehealth in combination with remote patient monitoring can give both patients and clinicians the piece of mind they need to be able to deal with this challenging situation." - Dr Silvia Pfeffer, CEO of Coviu
"We have been seeing the mounting pressure on the health system to be able to better look after patients with COVID-19 isolating at home. It is clear that these patients can deteriorate quite rapidly at home so routine monitoring and timely intervention is absolutely crucial. Our fully integrated remote patient monitoring solution with Coviu is very well placed to address this need and at scale" - Dr Ron Tenenbaum, CEO of The Clinician
About The Clinician
The Clinician is a digital health leader redefining how healthcare is measured and delivered. Their cloud-based platform, ZEDOC, enables healthcare providers to manage patient-reported health data outside traditional clinical settings and transform slow, inefficient care processes through digitisation.

Tightly integrated with health information systems, ZEDOC supports timely exchange of health data and information between providers and patients, including subjective patient-reported measures (PROMs and PREMs), objective wearable / device data, and important communication or educational materials.

By streamlining the digital collection of critical health data and delivery of rich educational content, ZEDOC gives healthcare providers and patients real-time, actionable information to improve health outcomes and experiences while reducing waste and inefficiencies.

You can learn more at: www.theclinician.com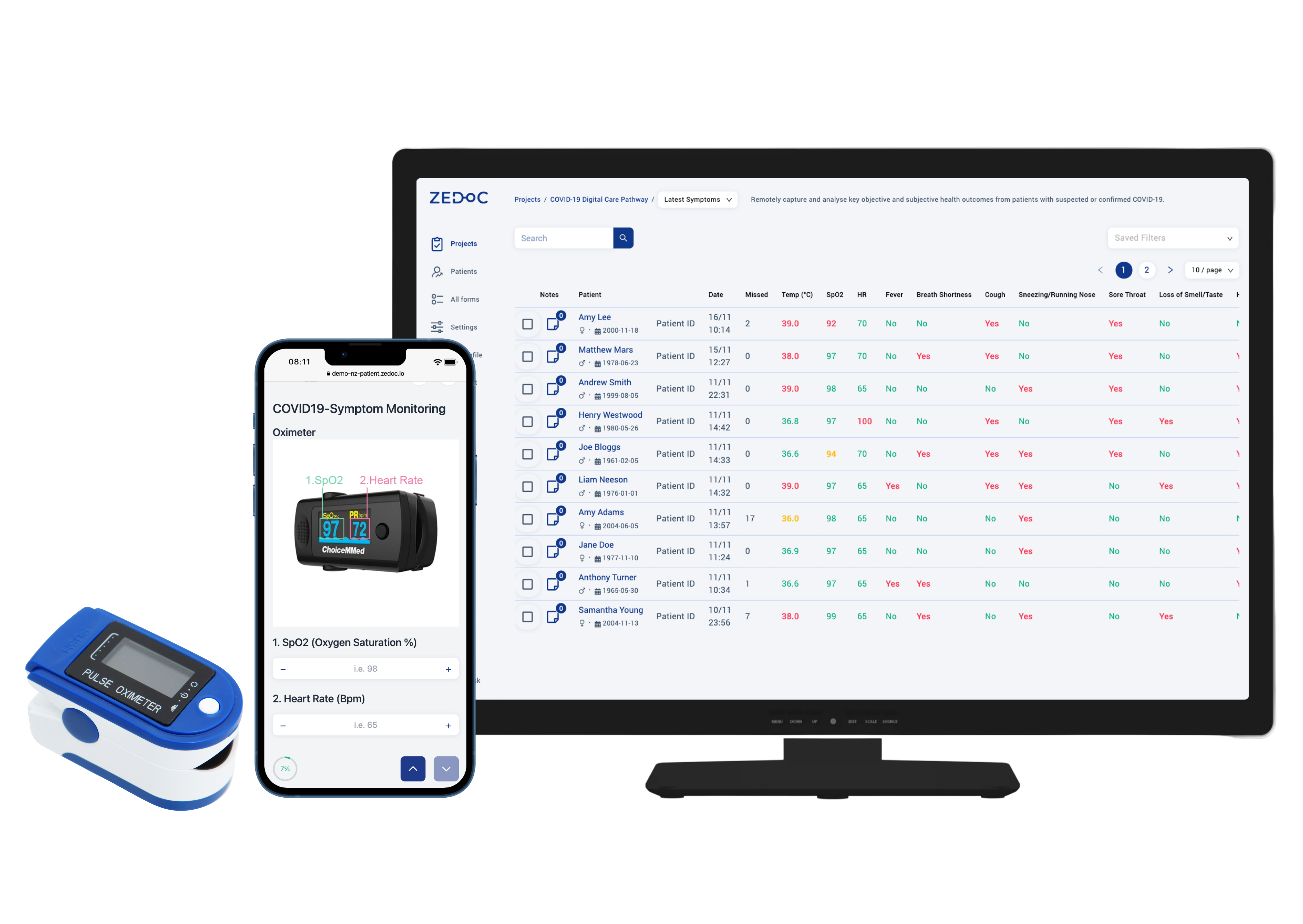 About Coviu
Coviu is Australia's most trusted video telehealth solution, powering secure and feature-rich video consultations. In 2020, 60,000+ Coviu users offered over 3 million healthcare video consultations across the country. To date, Coviu has delivered over 5.5 million healthcare video consultations through 65,000+ healthcare providers. Coviu aims to improve healthcare accessibility for all, and allow both patients and providers to discover the benefits of video consultations such as cost.
Coviu aims to improve healthcare accessibility for all, and allow both patients and providers to discover the benefits of video consultations such as cost and time savings, reduced no-shows, improved patient satisfaction and greater flexibility. Coviu is a web-based solution that fits seamlessly any healthcare business, large or small. Patients simply click a link and are connected to their healthcare provider in a private, online consultation room.
Designed to digitally replicate traditional brick-and-mortar clinics, Coviu's platform facilitates in-call payments, medicare reimbursements, patient triaging, online appointment bookings, integrations with your practice management systems and more. The platform is also equipped with in-built clinical tools, tailored to your specialty. Share resources, perform clinical assessments, use artificial intelligence diagnostic tools, access on-demand interpreters and more, to optimise your video consultations and patient outcomes. Coviu is HIPPA compliant and complete with end-to-end and peer-to-peer encryption, keeping sensitive patient data safe.