Coviu for Patients
Welcome to Coviu - The technology powering your online health sessions.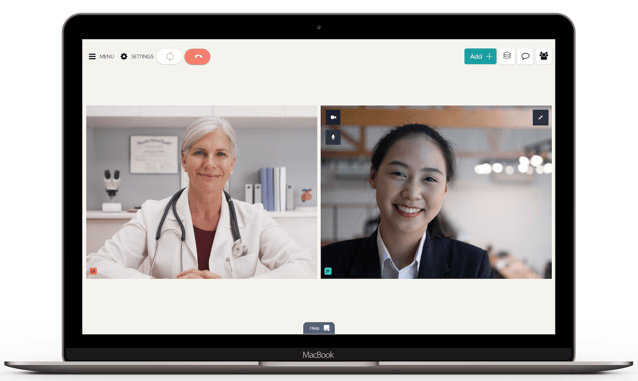 Before we get started, it's important to note that Coviu is not your healthcare provider, we do not know when or who is conducting your sessions nor do we set pricing or availability. Coviu is simply the technology powering your session.
In order to access prescriptions via Coviu, please sign up to Rosemary Health prior to your call by clicking

here

.
What you need for your session.
There is no need to sign up with Coviu, your clinician has signed up and will send you an email with a link to the session. The email will have a big red button that says click here to 'join the call'.

Once you click on the "join the call" you will be asked to take a selfie for identification as well as fill in your first and last name. This is so your clinician can identify you for security purposes.
You will also be prompted by the browser to "enable camera and microphone" please click YES to enable.
Coviu needs 3 things to work perfectly.
1. Internet Connectivity - Coviu needs the internet to work. All you need is a minimum of 350Kbps for both upload and download.
To test your internet connection please click the button belo

w.
2.

Device or computer
- Coviu has been built to run on all modern machines, both computers and smart devices such as phones and tablets.
Most laptops that are from 2010 and later will have an inbuilt camera, speaker and microphone. If your laptop is from before 2010 you will need to investigate your hardware. To test if your machine is Coviu ready simply click below.
3. Browser

- Coviu was built to run on a google chrome browser. Please download Google Chrome here to get started.
iOS devices
iPhone or iPad - If you are planning on using an iOS device for your online session, please make sure your operating system is updated and is running Safari 12+.
If you have any other questions please contact your healthcare provider.