Coviu Solution Partner Program
Coviu is Australia's leading telehealth solution, powering simple, secure and feature-rich video consultations for healthcare professionals. By joining our Solution Partner Program, you will be enhancing your existing service offerings for your clients.
Why partner with us?
Coviu enables Virtual Clinical Care, complementing in-person care for improved patient outcomes and economic value for enterprises.
Apply to join our Partner Program as a Solutions Partner to:
Sell telehealth to your customers with confidence
Earn a share of subscription revenue
Get certified as a Coviu Solution Partner
Are we a good fit?
We look for partners who are like minded, digitally savvy and want to help their customers transition into a new Digital Health future! Typically, you already have a solid client base and provide a range of Health IT services and technologies backed-up by a team of professionals.

So generally you and your organisation do one of the following:
Provide technology services and implementation, including IT broadly, systems integrations, or transformations
Consulting on healthcare technology or operations
Hands-on delivery of healthcare services
If you're thinking along the lines of integrating Coviu into your product or vice versa, then perhaps take a look at our other Partner options by clicking here.


When you become one of our Solution Partners, you will be able to:
Deliver Coviu implementations for your customers without relying on regular support from the Coviu team
Be the first line-of-support for implementation, selection of plans and troubleshooting such as audiovisual hardware
What to expect from us
There are three steps to becoming a Coviu Reseller:
Apply through this page
Complete the online certification training module
Agree to the Solution Partner terms
Once completed, you will receive:
Sale support material to help you communicate the value of telehealth and Coviu
Implementation guides to streamline the onboarding of your customers
Unlock access to tiered benefits
Benefits
Requirements

Bronze

Sales support material

Implementation guides

Listing on Coviu Partner Portal

Access to Training portal

Certified Bronze Coviu Solution Partner

Bronze certification course (online)

Silver

Bronze+

20% revenue share (for first year of plan)

Certified Silver Coviu Reseller

Co-sell call for customers > 10 users

Sign up 50 users / year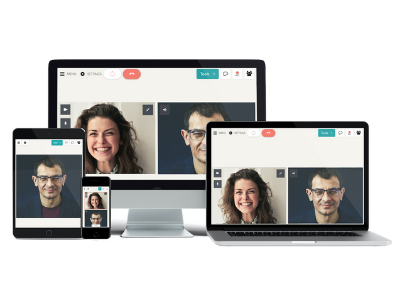 How do I apply to become a partner?
Submit your details on this page, and we will respond via email with next steps.
Does it cost anything to become a partner?
Nope. Coviu Partner Program is free to join and get certified, and once you reach Silver you will start earn a revenue share on all sales.
How long does certification take?
We expect the certification training course to take less than an hour.