Coviu for Enterprise
Scale your Telehealth Service, Effortlessly.
Coviu for Enterprise is an all-in-one telehealth solution, perfect for larger organisations that want centralised management of all their virtual clinics.
We've taken the hassle out of telehealth management, so you can focus on delivering your best health service. Our browser-based software is purpose-built to power your direct-to-patient video consultation services.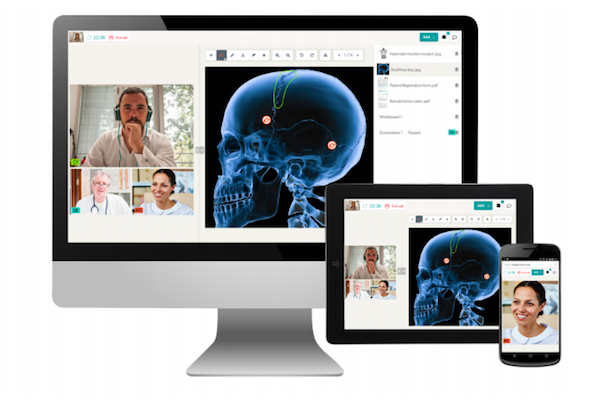 We've created a scaleable, telehealth solution that fits seamlessly into your existing business. Coviu integrates with your calendars, electronic medical records systems, and workflows.
Our real-time workflows are designed to mimic brick and mortar clinics, such as an on-demand call waiting area for patient triage, assessment and treatment.
Enhanced Features
Waiting area feature helping to triage and tend to on-demand callers.

Notification features via sms, email or browser notifications for clinicians, reception staff and patients.

Customisable features allowing clinics to set their hours of operation, waiting music, branding and notification settings.

Functional dashboard allowing you to subdivide and monitor multiple clinics.
AND MORE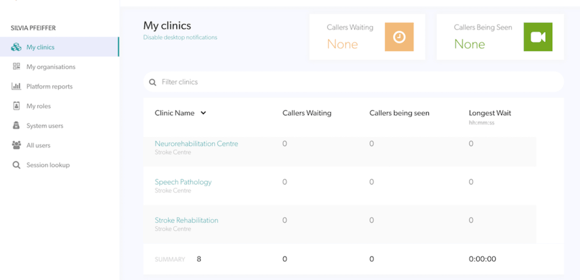 Sample Dashboard for Clinic Subdivision
Clinical Governance Capabilities
Data is of the upmost importance in tracking business success.
Coviu's enterprise solution allows you to download and export a variety of data reports for your organisations or clinics.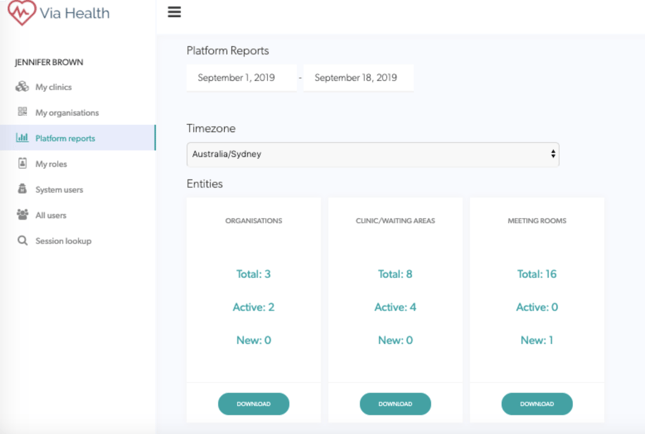 Complete White Labelling
Your unique brand on our unique platform. Maintain your strong brand recognition and continuity by white labelling the telehealth platform. Choose your own logo's, colours, web domain and more.
Privacy and Security
We understand that when dealing with sensitive patient data, you need it to be protected.
That's why all Coviu data is end-to-end encrypted. We are also built on WebRTC technology, which has notoriously better encryption than legacy video conferencing solutions.
Works on all Devices
Coviu software works on all consumer devices such as smartphones, tablets, laptops and desktops. Users simply need a microphone and speaker (generally built-in) and good internet connection.
Amazing Customer Support
When you choose Coviu, rest assured you have access to reliable and responsive customer support. We pride ourselves on our high customer satisfaction ratings with low response time