Telehealth Reimbursements
Tuesday, 22nd February, 12pm - 1pm AEDT


Telehealth is now a permanent part of Australian healthcare - is your practice ready?
"There is a very important role for face to face [care], but equally that supplementary role for telehealth can give people access when they need it appropriate to their circumstances". - Minister Greg Hunt


The Morrison Government is providing $106 million to support permanent telehealth services, ensuring greater flexibility to patients and clinicans for the delivery of health care.
But what does this mean for you and your practice?
Coviu, will be running a webinar with Margaret Faux, CEO of Synapse Medical, the only person in Australia to receive a doctoral degree in Medicare claiming and compliance. Synapse Medical was the first Australian provider of medical billing, coding, transcription providing a number of resources and information related to this area.

Register for this free, live webinar and learn about:
What are the telehealth MBS changes

Understanding what these changes mean for you and your practice

How to adapt your practice to adhere to these changes

Q&A - an opportunity to ask your burning questions!


Can't make it to the webinar?
This webinar will be recorded and will be sent out to all registrants, so make sure you still register your interest to receive a copy!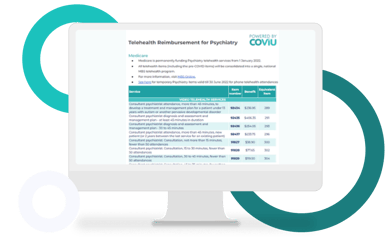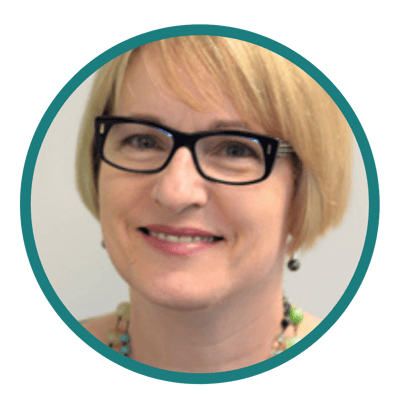 Margaret Faux
Margaret Faux is a Solicitor of the Supreme Court of NSW and the High Court of Australia, having practiced law for over two decades. She is also an academic scholar of Medicare and health insurance law, who recently completed her PhD on the topic of Medicare claiming and compliance and has published in peer reviewed journals on the topic of Medicare compliance.
Margaret has been administering medical billing since Medicare began and is the founder and CEO of global Medtech company, Synapse Medical, which operates one of the largest medical billing services in Australia via an app based billing system with Australia's only medical billing rules engine.
Margaret is passionate about supporting health professionals with their Medicare compliance obligations and unravelling the mysteries of Medicare. Margaret is considered one of Australia's leading experts on the operation of Medicare and contributes widely to the national health reform debate.