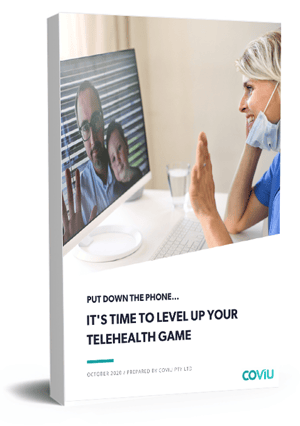 It's time to level up your Telehealth Game
Traditional healthcare delivery models changed virtually overnight in the wake of the coronavirus pandemic.
Whilst most Australian GPs have embraced telehealth in some way, recent polls suggest only 3-5% of consults are done via video consultation, the rest are by telephone.
This is despite the RACGP, AMA, MBS ACRRM recommending video consultations as the preferred method of care.
From a clinical and communication perspective:
Why is video recommended by these industry bodies?
What are the barriers that lead GPs to turn to the telephone, and how can you overcome them?
What does the future of telehealth in Australia actually look like?
Let's dig in.